Speed-up your business with customized Zend development solutions
Code Calibre is one of the foremost website development companies that offer Zend Development Services. We at Code Calibre interact closely with you to understand your business needs and accordingly offer Zend-based Web/Mobile App Development Solutions. Our expertise extends to providing top-notch Zend Web Application Development Services, ensuring tailored solutions that align perfectly with your business requirements.
Zend is an open-source PHP framework used to build secure and scalable web 2.0/3.0 applications. There are a number of reasons to choose the Zend framework for the development of a large web application such as fluent interface, MVC-based architecture, presence of standard library, flexibility, etc. As a dedicated Zend Framework Development Company, we utilize the fully featured Zend platform to build future-enhancing and high-performance web applications that cater to your varied needs. Our commitment to your growth has led us to be known as the best Zend development company in India, specializing in Zend Application Development.
Some of the significant
benefits of utilizing a Zend framework are:

Improve your brand visibility

Develop application for small start-ups or large-sized
business

Speed up the web application development procedure

Easy to maintain

Represent MVC architecture that supports PHP layouts and templates

The rich library and secure code helps in developing
highly scalable web applications

Support multi-database

Customize web application development

Scope for future expansion

The websites built at the Zend platform are scalable,
secure, reliable, and easy-to-use

Easy deployment, etc

Our Zend Development Services

Customized Zend Development
The experts of Code Calibre use the Zend framework to build e-commerce and other customized web applications for the user as per their expectations and industry standards. The customized websites developed by our experts at this open-source platform are robust, reliable, and highly secure. As a leading Zend Development Agency, we specialize in providing top-notch Zend Framework Solutions. Our expertise is what makes us the best Zend development company in Delhi NCR, ensuring exceptional solutions tailored to your specific requirements."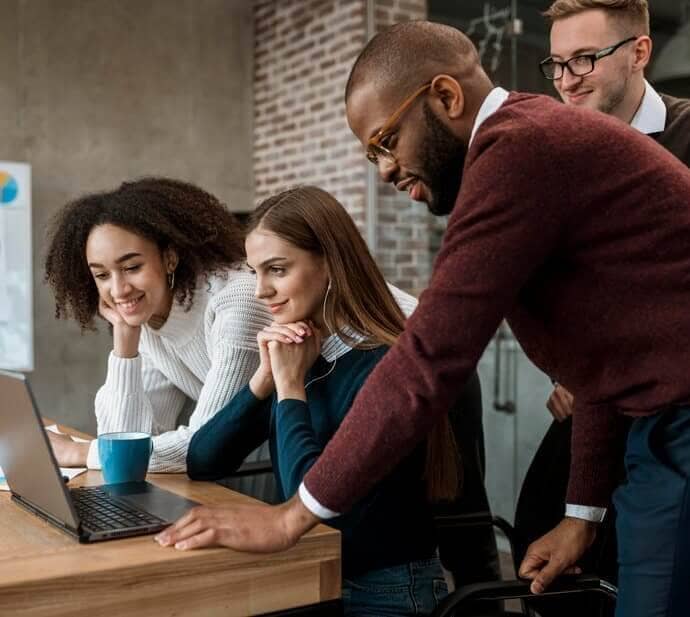 We are a leading web designing and development company specializing in Customized Zend Development. Backed by a diligent team of highly skilled and experienced developers, we can easily handle different kinds of web development projects. Here are a few points that state why you should contact Code Calibre for getting a website developed using Zend framework:

Quality projects at minimal cost.

Use of advanced automation strategies for developing
applications.

Regular quality checks

Round the clock customer support

On-time project delivery

Client-centric approach to development

Assurance of data security

Regular statistic reporting

Maintenance and support post completion