SHOPIFY DEVELOPMENT
It is time to uplift your retail business and leverage the unrivaled capacity of Shopify development with the help of the skilled team of experts at Code Calibre. Code Calibre is a leading Shopify Development Company offering top-notch Shopify Development Services. With our expertise, we help you invigorate your business and take it to the epitome of success. If you are ready to try something new for your business, we invite you to experience the excellence of Shopify Development. Trust us, the Best Shopify Development Company, to transform your business. Come to us today.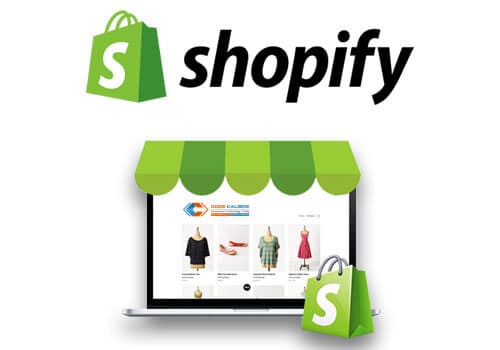 At Code Calibre, we are providing all our customers with an all-encompassing experience. You get everything related to your e-commerce requirements at one place. With this aim in mind, we are moving forward and are able to achieve the title of one of the leading Shopify Development Agency in the country. India being a renowned hub for Shopify Development, our team ensures that they are updated to the latest upgrade of the platform to serve our clients. We specialize in Shopify migration and Shopify design change services, incorporating the multifarious demands of our customers and offering a seamless shopping experience to their customers. A user experience that every modern shopper would love to have.
Take a look at our recent Shopify projects, as they are the biggest evidence of the claims we make. The substantial traffic flow, bringing shoppers to the website, and the overall outcome of the business, prove our sole dedication and focus on user experience and ROI. What follows are our impeccable offerings to leverage the endless capabilities of the Shopify e-commerce platform to cater to your business needs. We are a dynamic Shopify design & development agency, specializing in services such as Redesign Shopify Website, Shopify website custom work, and Custom Shopify website development. Our advanced Shopify development and web design services are tailored to enhance your online presence and drive significant results.
Call us or visit us in person to know a little more about the transformation Shopify can bring to your business.
The Following Are The Services That Come Under Our Shopify Umbrella:

Shopify Customization Services
It all begins from custom theme development, custom extension development, and integrating all the third-party services, including WooCommerce to Shopify migration. All our services aim to address the custom requirements of your business.
Shopify Module Development
We follow a holistic approach and agility in creating custom Shopify module development like no other. With the help of module development, we are able to make our efforts cost-effective.

Shopify Migration Services
Under this, we assure seamless transit of data, resources, modules and codes. Everything will be molded into the latest Shopify components. We ensure that we upgrade ourselves to the core so that our customers get the best experience while checking the website.
Shopify Support & Maintenance
We can also provide you with our sole support & maintenance services, specializing in Shopify Data migration. We offer excellent support services for your shopping app. Many a time our comprehensive support packages have proved to be lifesaving.