We are the best CakePHP development company in India. Read on to find out why.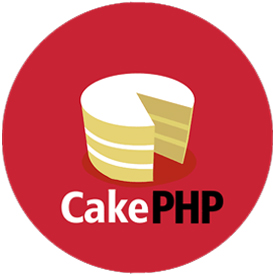 As a leading and experienced Cake PHP Development Company, Code Calibre offers high—quality, custom development services to create your business' website that can help you attain the top slot on search engine results. Backed by a team of highly skilled and experienced developers, we help you with your custom web and mobile applications to cater to your business' needs and achieve what you desire through your business website.
As a rapid PHP development framework, CakePHP uses traditionally well-known design patterns such as Front Controller, Associative Data Mapping, and Model View Controller (MVC). With the use of superbly aligned and comprehensive practices, it allows developers to utilise simplified codes and swiftly complete web development projects. CakePHP is the ideal web development platform if you are looking for rapid web development for your business' website.
At Code Calibre, we have a dedicated team of CakePHP developers, that specializes in all associated design and development patterns such as MVC, Front Controller, and Associative Data Mapping. Our CakePHP developers use helpful features such as translation, built-in caching, database access, validations, and authentication well. These professionals implement security features like cross site request forgery (CSRF) protection, input validation, cross site scripting (XSS), form tampering protection, SQL injection prevention to facilitate you to safeguard your web or mobile applications. Our dedication to your business makes us the best Cake PHP development company in Noida, Delhi NCR.
Code Calibre offer a variety of CakePHP Development Services for your benefit:

CakePHP Framework Development
We build responsive, meaningful, and dynamic websites that have elegant designs, clean coding, and extraordinary features. Our CakePHP developers utilise latest trends, user management features and verified industry standards to build your web application.
CakePHP Migration
Backed by a sound knowledge of all the relevant CakePHP versions, our developers can migrate your business website to other frameworks like CodeIgniter, Laravel, and Djano. We hold expertise in CakePHP 2.1.X, 2.0X, MVC Framework and Associative Data Mapping.
Custom Development
Our vast experience in the industry and our team of experts have a repertoire of excellent programming skills and MVC architect and expertise that have enabled us to build custom CakePHP web applications for eCommerce, CMS, and other businesses.

CakePHP Shopping
We build business websites as per your specific needs, with shopping cart and other functionalities such as single page checkout and filters to give your customers a fully featured experience

Highly secured application
To ensure high-security protection for your webpage, we implement security features like SQL injection prevention, CSRF protection, input validation, and XSS prevention.

Customisation and Integration
Our developers build interactive mobile backend with the use of CakePHP framework. As per your choice and requirement, we can modify the look and feel of your web applications.
Database Integration
Our every line of coding takes the utmost care of CRUD – create, read, update, and delete. We connect data sources well to streamline your valuable data.

CMS, based on CakePHP
The web applications that we createallow you to manage your content, control the entire website and see your website's statistics with a single click.

Built-in validation
Our CakePHP developers apply built-in validation in the development process that saves your valuable time and enhance your business productivity.
At Code Calibre, we provide web development solutions toan extensive array of industries, including but not limited to:

Education

Restaurant

Automotive

Beauty & fashion


Medical

Health & fitness


Marketing & finance

Technology
Why choose Code Calibre for your CakePHP
development needs?
Code Calibre is your first choice when it comes to getting a CakePHP website developed for your business.
Here are a few USPs that back our claim as the best affordable CakePHP Development Company in Noida:

Highly skilled and experienced developers

Customer centric solutions

Fast delivery

Agile methods and pioneering practices

High market reputation
24×7 customer support


100% satisfaction

Industry leading prices

Support and maintenance after project completion