iOS APP
With The Advent Of Smartphones, Android Has Emerged As The Dominant Platform For Mobile App Development.

With billions of devices in markets all across the globe, the potential for marketing to these devices through a native app is enormous. A well-designed app can be your gateway into harnessing the marketing potential of all these devices and their users. At Code Calibre, we are a leading iOS Apps Development company, and our expert developers specialize in creating high-quality apps tailored to your business needs. Additionally, we offer iOS app version upgrade services to ensure your app stays up-to-date and user-friendly. Reach out to us with your brand information, and we'll help you design the perfect app to draw in potential customers.
Millions of apps are installed and uninstalled every day. Consumers are always looking for the right apps to suit their needs, and we can help you deploy that perfect app. Don't sit on your perfect app idea, bring it to us, and we'll turn your ideas into reality. Every day that you don't implement your ideas, you lose out on potential customers. Code Calibre is the best affordable Android and iOS Apps Development company in India, and we are here to help you take your business to new heights. Additionally, our expertise extends to iOS app modification, ensuring your app stays relevant and user-friendly in the ever-changing market.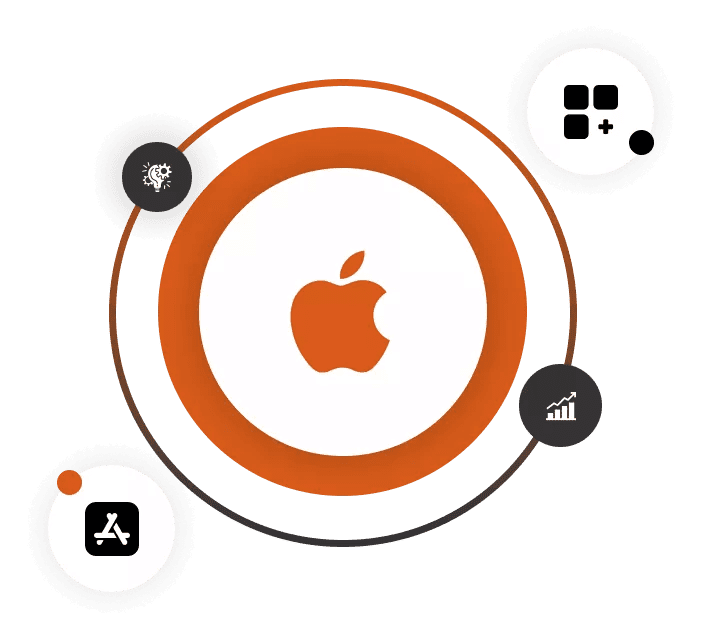 iOS App Development

In the age of the internet and online marketing, it is essential that your business takes advantage of all the tools at its disposal to reach out to your target clientele. If you have an idea for a killer app that can help you capture your audience, then instead of sitting on it, reach out to Code Calibre, the leading iOS Apps Development company in Noida, for the best experience in designing and launching your app on the App Store. Additionally, if you're looking to revamp your existing application, we specialize in redesigning iOS applications to ensure a modern and user-friendly experience for your customers.
Code Calibre Can Help.

Our team takes delight in creating the perfect iOS apps to make our customers stand out from the crowd. With customer satisfaction being a key tenet of our philosophy, we strive to provide our clients the best possible experience and complete satisfaction with the product. Our team is determined to help you exactly the way you need. Some of the factors that make us the iOS developers you want are our expertise in iOS App development in Swift, ensuring cutting-edge solutions for your unique requirements.:

Competitive Pricing
We understand the value of your money, and strive to offer our services at the most affordable prices without any compromise on quality. We seek to build healthy and long lasting relationships with our clients, and develop pricing strategies suitable to each individual.

Performance and Scalability
Our excellent team strives to optimize our end products for impeccable performance on all platforms with room for further upgrades. We help you track your app's performance and make changes that help uplift your numbers on the go. Our team handles all the back-end niggles so that you have a seamless app experience.
Skilled team of professionals
We employ a tightly knit team of experienced engineers and industry experts to ensure a cohesive experience for our clients, specializing in iOS app UX design. With years of experience in the field, our team always has the right app development solutions for you.
Commitment to punctuality and quality of work
Our efficient iOS development process, led by expert iPad app UX designers, helps us deliver quality, error-free apps within our timeline goals. Deadlines are everything in marketing, and we ensure you never miss out on an opportunity due to unnecessary delays.