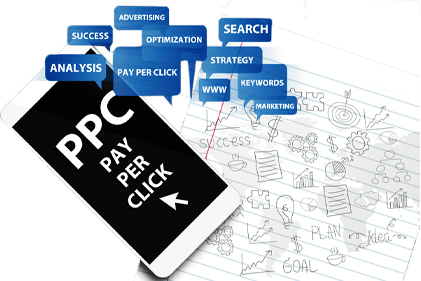 The idea of a Pay Per Click model can seem intimidating at first.
Many of our clients have come back relatively perplexed when first learning about the Pay Per Click model, however, it is not as intimidating as it may seem. In essence, it is a form of advertising where you pay for every click your web advertisement generates. It stands in contrast to other organic forms of marketing such as SEO as payments scale with the activity on your advertisement. However, PPC has enormous potential for paying off huge benefits when deployed efficiently. With Code Calibre's expertise in being an experienced pay per click company in Noida, you can seamlessly deploy affordable PPC solutions for your business. Just let us handle all the hassle while you carry the successes of your business.
Elevate your online presence with Code Calibre's specialized services. Our expertise spans across Search Engine Optimization (SEO) , Social Media Optimization (SMO), Social Media Marketing, and Influencer Marketing. Visit our Pay Per Click services page and discover the power of strategic digital marketing for your business.