New Year Celebration 2023
Welcoming the New Year with Unforgettable Moments
The dawn of a new year is always a cause for celebration, and at Code Calibre, we rang in the year
2023 with an unforgettable New Year Celebration! Our event was a symphony of joy, camaraderie, and
excitement as we gathered to bid farewell to the old year and embrace the new one with open arms.
The atmosphere was filled with laughter, warmth, and electrifying energy that set the tone for the
year ahead.
A Glance at the Festivities:
Inspirational Speeches
Thrilling Games
Delicious Food:
Unbridled Fun
It was a journey of joy, unity, and inspiration. As we looked back on the accomplishments of the
past year and looked ahead to new opportunities, the celebration embodied the essence of growth,
positivity, and determination. It was a reflection of the close-knit family that Code Calibre
represents, coming together to celebrate milestones and dream
A Growth Mindset
All of us at Code Calibre believe that success and growth should start from micro level for
it to reach the macro level. Keeping this as goal, we hire professional trainers who have knowledge,
expertise and skills across domains to provide workshops and training sessions (like innovation
lab, design lab, Testing lab) to our employees. It helps everyone in the equation. Everyone!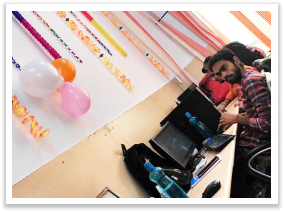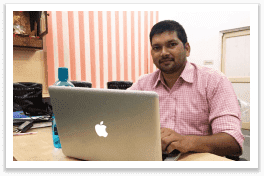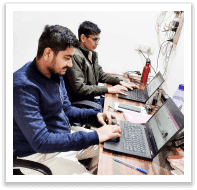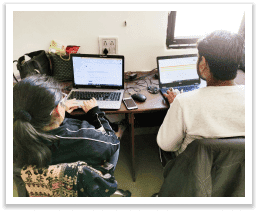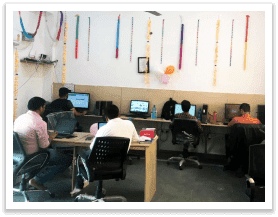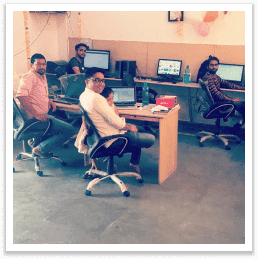 Work & Life Balance
We at Codae Calibre strongly believe that an equibrium is extremly important. hence we enjoy short
break and indulge ourselves occasionally. also, we liveby the adage-Work Hard, party Hard.