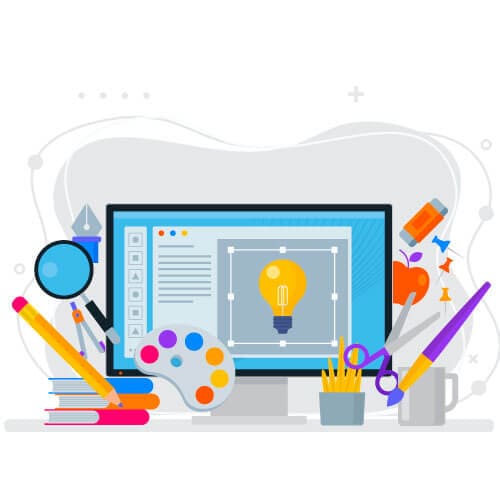 As one of the best affordable graphic design companies in India
Code Calibre has had years of experience working with businesses around the world and has delivered unmatched results. We employ a dedicated team of experts that help create custom work that matches your business' specifications. As a leading Graphic Design company and Brochure Design Company, we utilize the latest and greatest software to craft new layouts, icons, and unique images to match your desires. With the depth of experience our team holds, we help your business achieve a competitive edge, making us the first choice for hundreds of businesses, and leading us to be recognized as one of the best graphic design companies in India.
Any displays you see around you in the form of images, banners, infographic, or logos were likely a product of graphic design. These graphic designs are an essential aspect of visual communication employed by companies in an attempt to connect with their target users and to promote their business. In the modern era, these graphics are a significant part of any website, and without them, it is impossible to imagine any webpage attracting the attention of users consistently. At Code Calibre, we specialize in creating impactful visual experiences with our Best Brochure Design Service, crafted by expert Magazine Designers and executed by our dedicated Magazine Design Company. Our designs are not just visuals; they are powerful communicators of your brand's essence.
Code Calibre is committed to providing you with the best BTL and ATL marketing services, including expert services in digital brochure design, online brochure design, and flyer design service. We understand the pivotal role of graphic designers in BTL activities, and our team brings years of experience in the field of graphic designing. We are confident in having the right solution for all your needs, recognizing that visual media is often the most effective way to convey your message.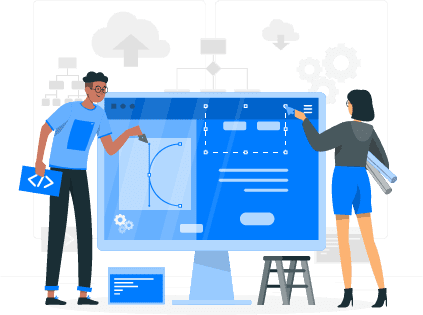 As a Graphic Design company we offer a large variety of services including but not limited to:

Corporate design (logo and branding)

Brochure Design


Magazines
Newspapers and book covers
Environmental design


Advertising Material

Product Packaging
Signage, Flyers, and icons
Why choose Code Calibre for your graphic designing needs?
In this modern interactive age, Graphics play a central role in attracting user attention on websites, brochures, magazines, advertising, and packaging, etc. More often these become the recognizable symbols of a brand. Our experts at Code Calibre, a leading Flyer Designing Agency, Book Cover Designing Company, and Catalog Design Company, will communicate with clients thoroughly to understand their needs and turn their vision into an art form to deliver immaculate graphic designs.